La Crucifixion de Don Pedro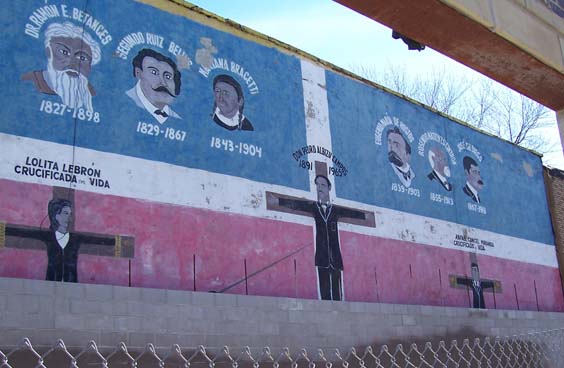 Residents of Humboldt Park are breathing a sigh of relief. "La Crucifixion de Don Pedro", the oldest Puerto Rican mural in the city will not be going anywhere.
Chicago's Oldest Puerto Rican Mural
The mural, located at 2425 W. North Avenue, is one of dozens of pieces of wall artistry that many in Humboldt Park community have been fighting to save. Many of these m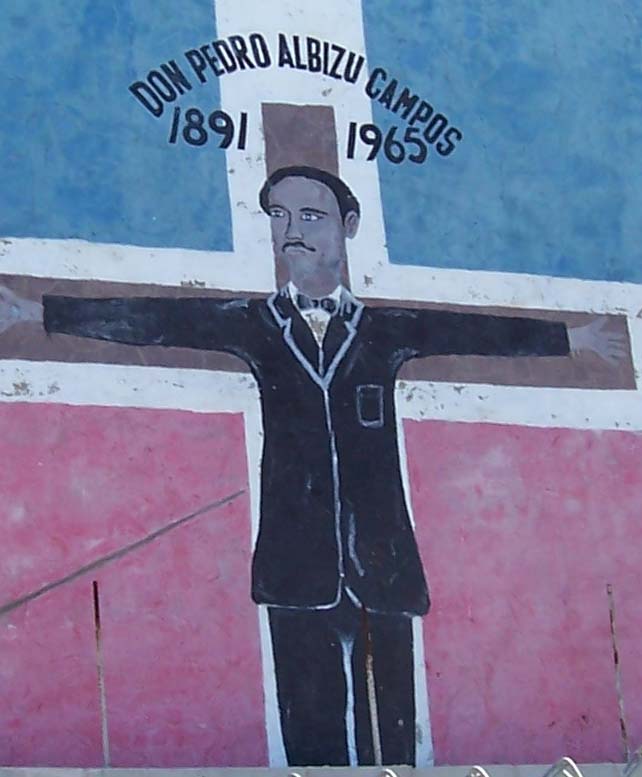 urals have been at risk for several years as gentrifying forces attempt to push west into Humbodlt Park and develop on these older buildings.
"I couldn't believe it when they said they were going to tear the mural down and put something else up in its' spot," said Rosa Sanchez, 24, who has lived in Humboldt park her entire life. "I would walk past it everyday with my mother on our way to the bus stop. It has always been one of those things that i hoped to share with my children one day."
"la Crucifixion de Don Pedro" was painted in 1971 by the Puerto Rican Arts Association. It spotlights Pedro Albizu Campos, who was repeatedly jailed in the mid 1900's for speaking out for the independence of Puerto Rico from the United States. The mural is roughly a 100-year slice of history that many may not be aware of.
"These are significant pieces that relate to the local culture and history that speak powerfully to the community," said Jon Pounds of the Chicago Public Art Group, which helped to save the mural. "They are iconographic."
The backdrop of the mural is a faded blue and red flag, which represents the very first Puerto Rican flag. The flag symbolized the country's first declaration from Spain in 1868.
At the time the mural was painted, many residents were facing a great deal of problems including unemployment, disenchantment with the system and a crumbling neighborhood.
The construction that was going to demolish this mural was halted by community protest and legal action. On April 16, 2003, community organizers and activists protested the buildings construction by camping out in tents underneath it.
"The community has always felt very strongly about this project," said Ruben Feliciano, Director of Community Development for the Near Northwest Neighborhood Network. "The mural being torn down was really a breaking point. The community did not want their history to be erased and they knew they would have to take a stand in order for this to happen."
The City of Chicago condemmed the property in 2005 and put it under the community's control. The community, however, was still facing the problem of how to counter the developers legal actions.
Their answer lay in the control of other nearby lots, which the Humboldt Park Empowerment Partnership (HPEP) offered to trade in order to preserve the one next to the mural.